Stan Wakefield Gallery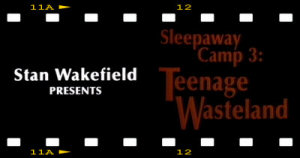 Stan Wakefield is the co-founder of Double Helix Films along with trilogy producer Jerry Silva.
He worked executive duties on the back-to-back filming of SLEEPAWAY CAMP II: UNHAPPY CAMPERS and SLEEPAWAY CAMP III: TEENAGE WASTELAND, and received "presentation" credit at the start of the third opus (which was part of an even split with Jerry - who presented the second).
Stan has graciously opened his album to us which provides a glimpse at the theatrical premiere of UNHAPPY CAMPERS at the American Film Market back in 1988.
With him along for the ride are some key players in the saga of the sequels!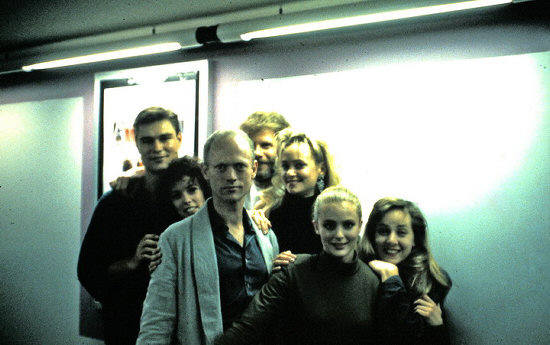 Tony Higgins (Sean), Pamela Springsteen (Angela), Stan, Brian Patrick Clarke (T.C.), Susan Marie Snyder (Mare), Valerie Hartman (Ally) & Renee Estevez (Molly).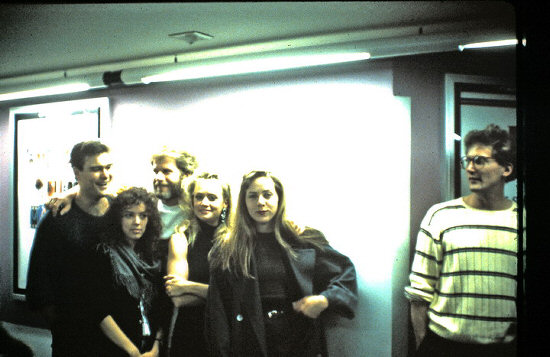 Why if it isn't mysterious and rarely photographed screenwriter Fritz Gordon!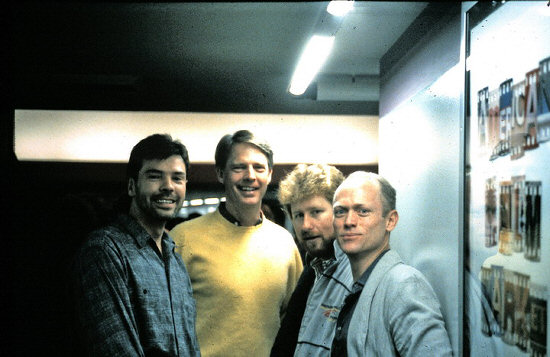 Producer/Director Michael A. Simpson, Producer/Director Dick Lowry, Randal Patrick (later to appear in Michael A. Simpson's FAST FOOD, and writer of the never-filmed SLEEPAWAY CAMP 4: SUMMER STALK), and Stan.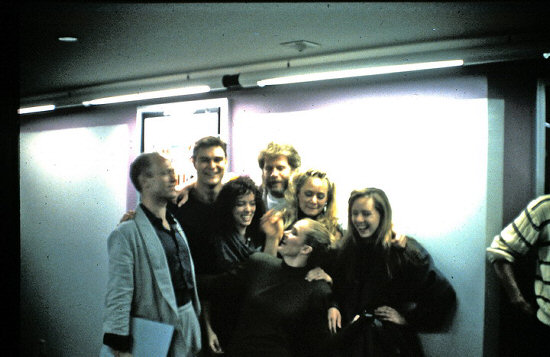 The gang clowning around!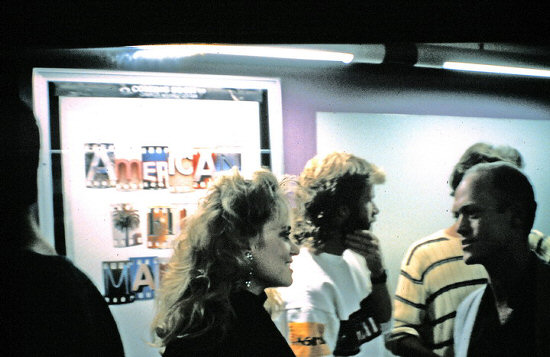 Now the gang's just hanging around.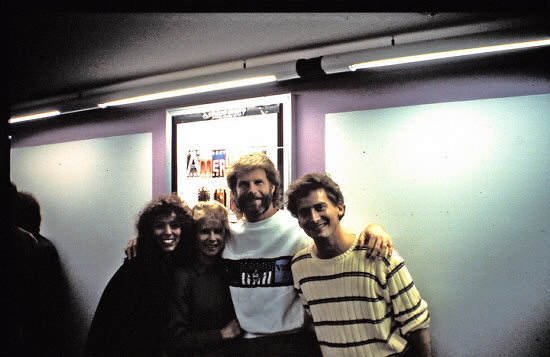 A rare pic of Friz Gordon without his glasses on.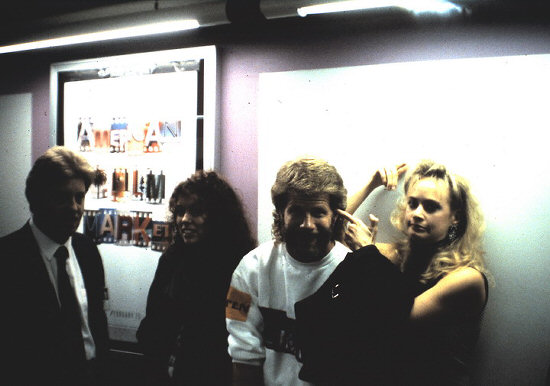 Susan points out Brian's mullet which made T.C. the legendary character he is today!
Bonus Pic!
Stan & screenwriter Fritz Gordon on-set of Unhappy Campers: