SC5 Return To Sleepaway Camp Trailer (Review)
After viewing the early trailer (which isn't a teaser but a full-blown look at Sleepaway Camp 5 - Return To Sleepaway Camp), a few things are apparent. The film had a decent budget to work with, or just made the most of a little. It has a palatable retro look and a true-to-roots campy feel. Most importantly, the elements that made the original Sleepaway Camp a cult classic are all present and accounted for: outrageous death sequences, oddball characters, campers getting away with murder, psychological underpinnings, plus, a light helping of cheeseball acting and a thick serving of New Yawk accents!
To me the trailer is pitch perfect. It starts off so slow you have to wonder if its going anywhere, but it's actually sneaking up, gathering finely paced momentum before pimp-smacking you with its crescendo. The only shame is that this never came out longer ago to help soothe the painfully silent wait. But now that it's here - if this is just a trailer, one can only imagine what wicked delights the 98 minute film will hold.
The trailer was put together by Robert & Jeff, and can be found @ sleepawaycampmovies.com, who also have a direct link you can right click + save then open in Windows Media Player for large screen glory.

Trailer Highlights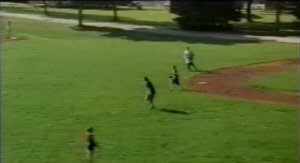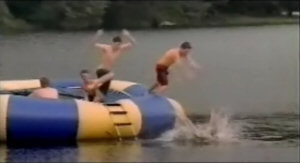 For the first 10 seconds or so, I could have sworn the activity scenes were from the original Sleepaway Camp (1983). Robert Hiltzik shows he has not lost his touch for utilizing the simplicity and innocence of summertime at camp before he figuratively rips into it with a rusty serated knife.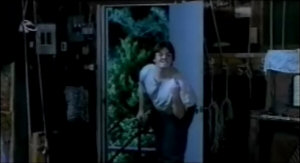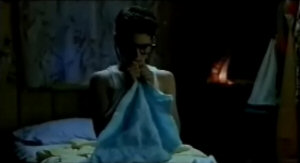 The real plot of Return all along was about Alan, not Ronnie/Ricky. And the trailer reflects this - we're introduced to the new character and instantly hate him. He is shown as a bully to younger kids and a known problem teen. We also get our first glimpse of a very Angela-like character, Pee Pee.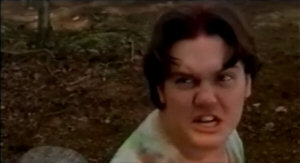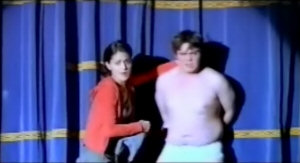 Then a twist is revealed - Alan the bully is actually also being bullied by others at camp. I like the use of Edward Billous's original Sleepaway Camp 1 score mixed with the new music, all juxtaposed with scenes of the attacks and pranks on Alan escalating to higher, more sadistic proportions.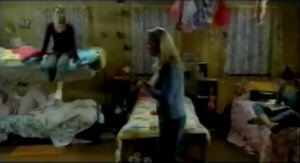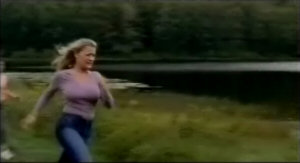 Now that we've been introduced to both annoying and sympathetic sides of Alan, we see the campers questioning his character and at one point, running scared from him. While Alan takes the story place of Angela, he is a distinct figure all his own - he seems darker, more complex in nature.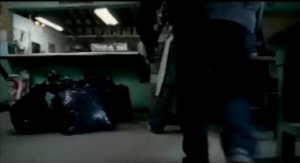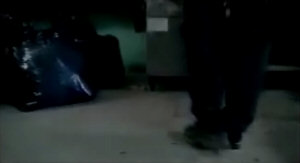 Andddd at 01:40 we have our first taste of the black garbed killer. Note his/her chunky appearance, which is either a hint at the killer's identity, or merely a stuntman's hard-working pork chops. Regardless, take not that this mystery killer moves with greater speed/ferocity than the slow, calculating killer of part one.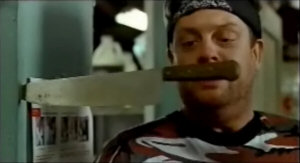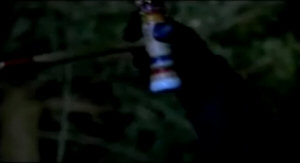 The scenes start flipping through at faster frequency. The knife hitting the wall reminds one of Mozart's knife chase scenein the original but amped up 10 times. The killer grabs a swinging mallet - fun!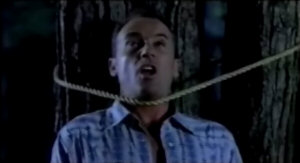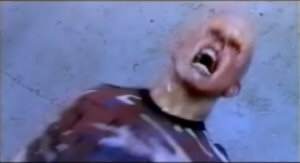 A pair of shots that remind me of previous sequels: Randy gets tied to a tree, surely to suffer a similar fate as Bobby Stark in Sleepaway 3. Plus one strange almost subliminal shot of a corpse hitting the ground, which was a bitch to freeze frame but it struck me as similar to TC's acid burnt skull in Sleepaway 2.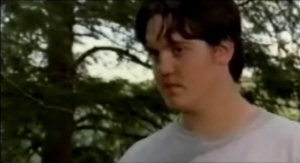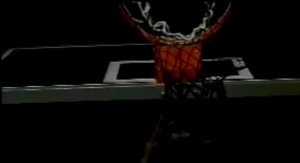 As the original Angela shock ending stinger score kicks in, an epic feel is really hammered home. It's quite convincing that Return To Sleepaway Camp could be the mother of all modern-era slasher sequels. Using the electric control of the basketball ring to pull the girl up and hang her feels fresh and full of dread.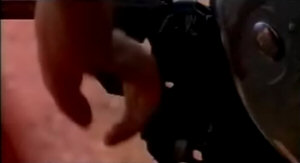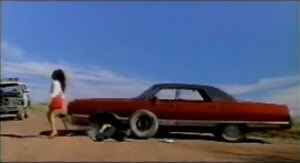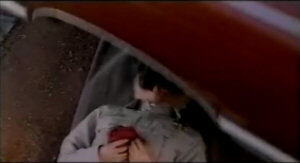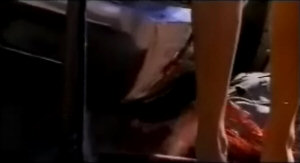 Jackpot! At 02:05 you have to slow down this sequence to appreciate what it might contain. A chick with long black hair appears to let down a car on a cop's head which then goes squash. But for a split second a far-shot shows this woman coldly walking away. And what's that in the background? The cop's car. What does it all mean? Hmm, I have my theories. Or it might simply be that typically crafty Hiltzik misdirection.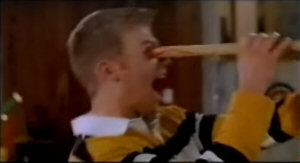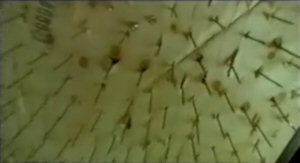 Gimpses of death scenes include a wooden spike rammed up into an eye (ouch!) and what seems to be a spiked mattress - prepare to sleep forever! The death sequences shown in the trailer seem great as is, so hopefully the CGI only enhances them to even harsher, more brutal degrees previously unthought of.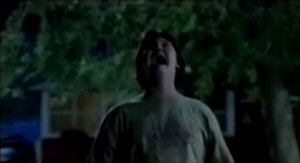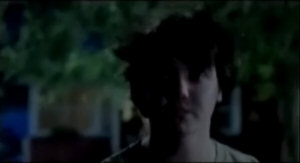 One of the final shots in the trailer is my very favorite: nightime, camera closes in on Alan crying, screaming into the air, reminiscent of SC1's final scene, then as if it was an act he silences - harshly locking his head into face forward position, eyes intent. The soundtrack emphasizes this. Cut to black!