Caesar & Otto's Camp Massacre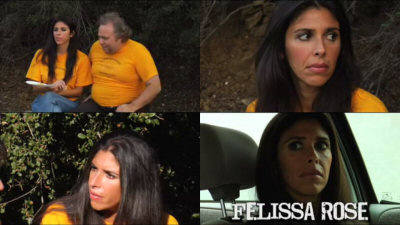 You know Sleepaway Camp has achieved true cultdom when one of its stars get to spoof their own character. That's exactly what has happened in Dave Campfield's follow up to Dark Chamber, Caesar And Otto's Summer Camp Massacre.
It's a camp slasher spoof and lays the Sleepaway satire on thick, in its casting of Felissa Rose as "Carrie", who is practically Angela right down to the bone - literally, as characters mention she supposedly has a weiner.
Additional connections are the casting of Deron Miller (CKY, RTSC, Rose's hubby) and uncle of Renee Estevez, Joe Estevez. Check the trailer out and for release info, Camp Motion Pictures. If you're all hankering for some Angela action, this'll fit the bill.