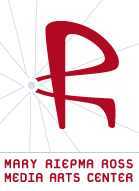 Come join us 7pm Thursday, June 28 in Nebraska for the official U.S. Theatrical Premiere of Sleepaway Camp IV: The Survivor at University of Nebraska's "The Ross" Media Arts Center.
The film will be followed by a Q&A with Editor Dustin Ferguson and Composer John Altyn.
Did we mention FREE ADMISSION?
Links:
Facebook SCIV Theatrical Event Page